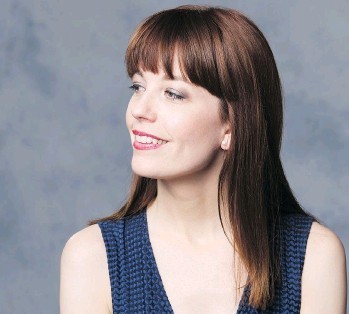 Originally from White Rock, British Columbia, Ashlie is a theatre and opera director who works across Canada and internationally, at such companies as the Canadian Opera Company (The Magic Flute), the Shaw Festival (Me & My Girl), Opera Philadelphia (The Magic Flute), the Glenn Gould School at the Royal Conservatory of Music (Don Giovanni), Soundstreams Canada (Electric Messiah), Canadian Stage (Kiss, Das Ding [The Thing]), Centaur Theatre (Bed & Breakfast), Tarragon Theatre (The Ugly One, Mustard), the Gateway Theatre (Don't Dress For Dinner), as well as many productions at Western Canada Theatre.
Ashlie is currently the Incoming Artistic Director of the Arts Club Theatre Company in Vancouver. She is the co-founder and Artistic Producer of Theatre Smash, for which she has directed seven productions, including the critically acclaimed The Ugly One, which received a Dora Award for Outstanding Production and a nomination for Outstanding Direction. From 2012-2017, Ashlie was the Artistic Director of the Thousand Islands Playhouse, where she directed sixteen productions.
Ashlie's theatrical interests are broad – from staging large-scale opera and music theatre, to seeking out contemporary post-dramatic international theatre never before seen in Canada, to developing of new works with writers and creators.
For more information, please contact Dean Artists Management.