The Voaden Prize is a national playwriting competition. It was established in 1993 and held its first competition in 1997. The Voaden Prize is offered biennially. 
Prizes
First Prize: $10,000 along with a 3-day workshop of the winning script, culminating in a staged reading of the play followed by a talk-back session at the Kingston WritersFest.
Second Prize: $5,000
Honourable Mentions: Written critiques by the final round adjudicators.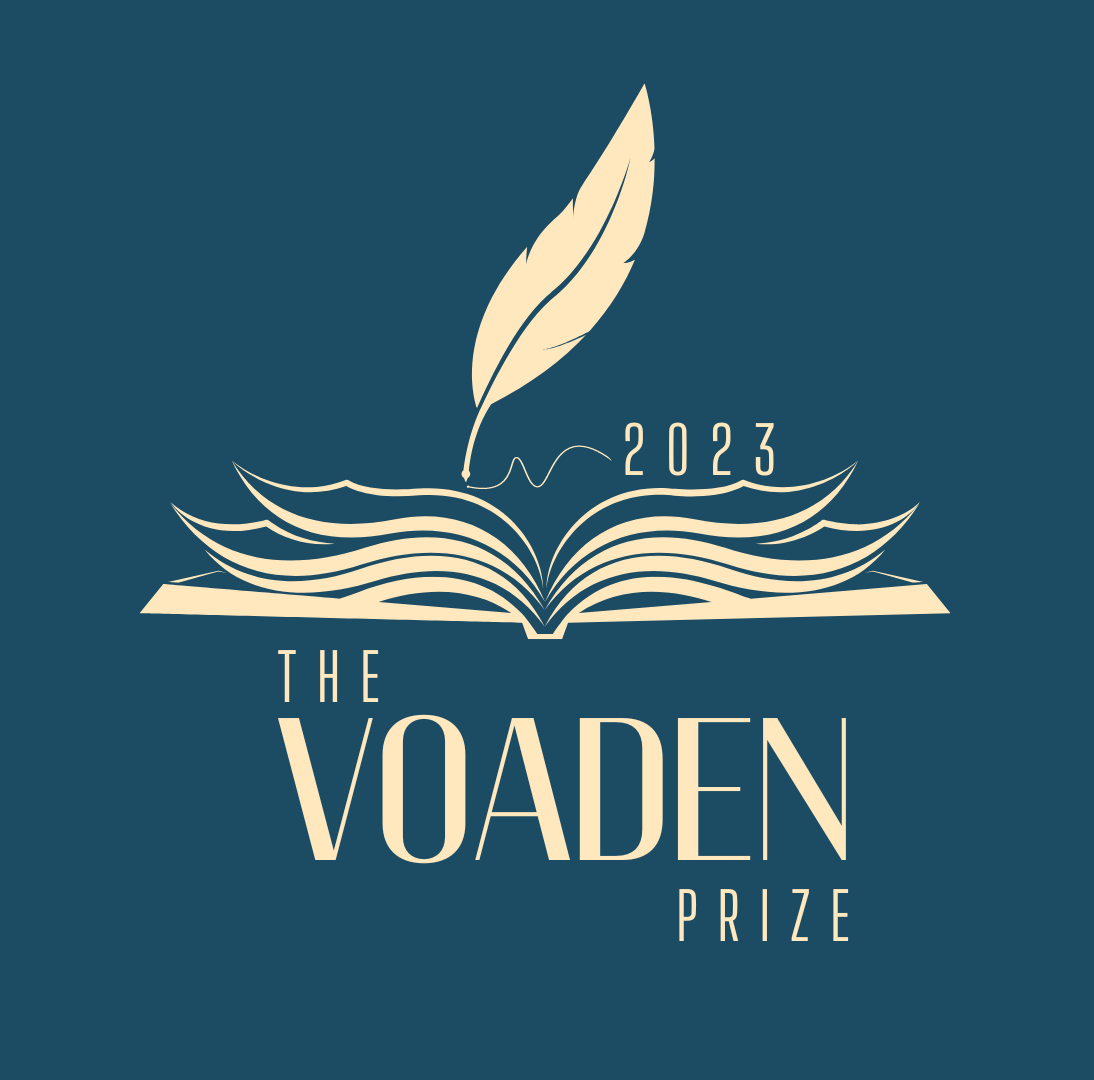 Who was Herman Voaden?
Herman Voaden (1903-1991) graduated from Queen's University with a Bachelor of Arts degree in 1923, followed by a Master of Arts in 1926. He was a Canadian playwright, director, and theatrical innovator and was a lifelong champion of Canadian culture. Herman Voaden was one of the most significant playwrights in Canada prior to the Second World War. Voaden championed a multimedia form of theatre that he called "Symphonic Expression" that integrated artistic lighting effects, "sprach-stimmung," music, dance, and unusual sets. He was the head of the Canadian Arts Council (1945-1948), The Canadian Conference of the Arts (1966-1968), and the Canadian Guild of Crafts (1968-1970). He received the Order of Canada in 1974.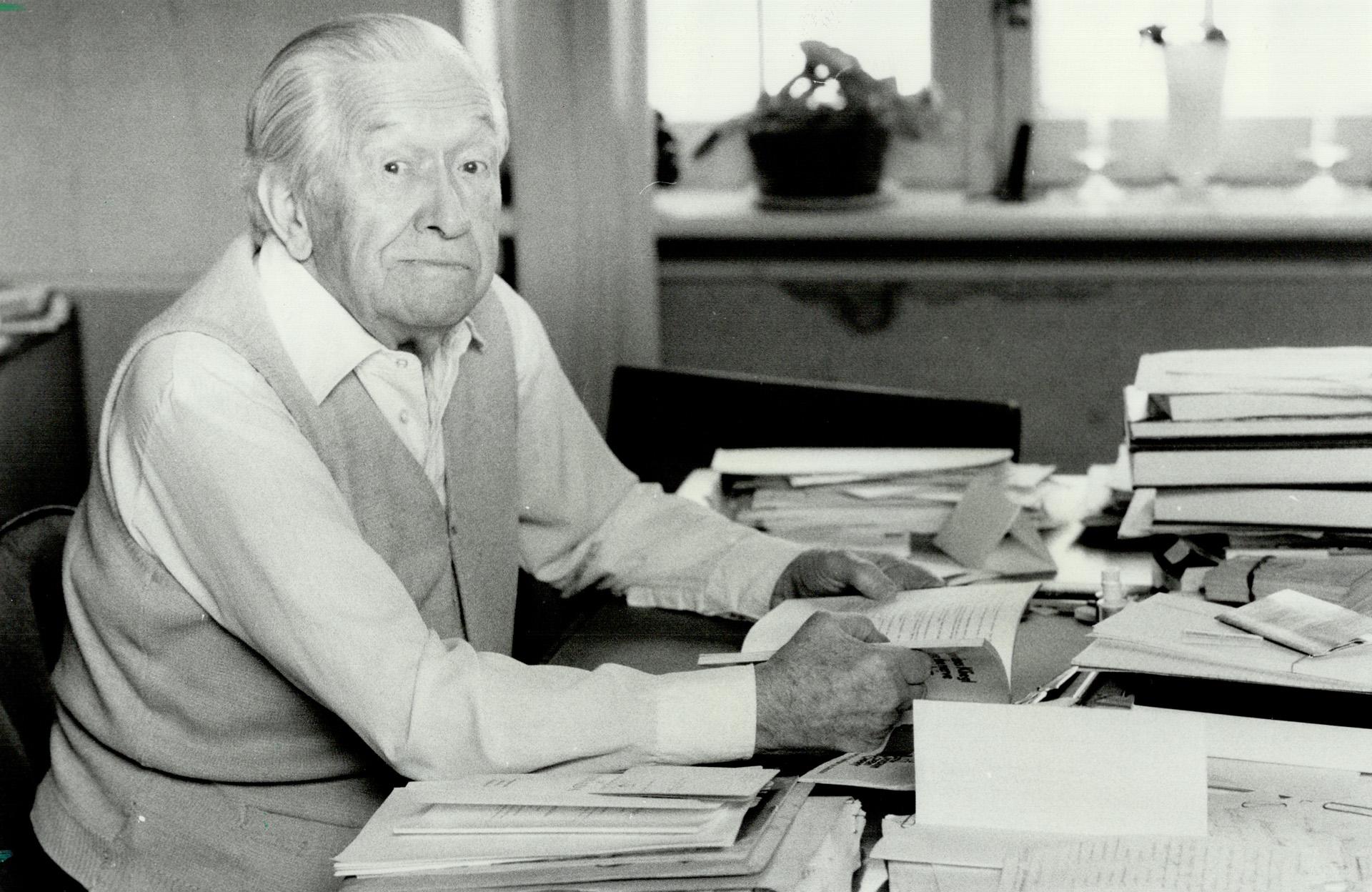 Entry Guidelines
Open to any Canadian citizen or permanent resident.
Only one play per playwright.
Only full-length plays in English will be accepted. Legal clearance of all adapted material not in the public domain is the responsibility of the playwright. For the purposes of this competition, "full-length" is defined as a play with an estimated run time of one hour or longer.
Plays cannot have been previously produced, published, contracted, or commissioned by a professional theatre.
The First Prize-winning playwright will be given a professional three-day workshop of their winning script in September 2023 at Queen's University and a public staged reading of the play, followed by a talk-back session at Kingston WritersFest. In addition, the winning playwright will be invited to attend, and may be asked to appear as a guest, in some classes offered by the DAN School of Drama and Music. The workshop will also be open to attendance by students of the DAN School of Drama and Music. By entering the competition, the playwright agrees to this provision.
The First and Second Prize-winning plays may be distributed to some classes at the DAN School of Drama and Music in the 2023 Fall term to supplement the curriculum. By entering the competition, the playwright agrees to this provision.
Adjudication
Depending upon the number of entries received, there are either two or three rounds of adjudication with a distinct group of adjudicators for each round. All plays are read blind (i.e., without knowledge of the author).
Entries are now closed for submission.
Results
The DAN School of Drama and Music at Queen's University is proud to announce the winners of the 2023 Herman Voaden National Playwriting Competition:
First Place, $10,000 – Brandon Zang for Ah Wing and the Automaton Eagle 
Runner Up, $5,000 – Alexander Steele Zonjic  for Community Standards or (Move Fast and Break Things) 
Honourable Mentions – Marie Beath Badian for Common: A Trilogy and Peter Zednik for Toccata and Fugue
First Prize Winner Brandon Zang (he/him) is a sci-fi and fantasy playwright who uses worldbuilding to distance, deconstruct, and dissect the complex issues of today. An immigrant from Tianjin, China, Brandon's plays are often stories about longing & belonging, beautiful nightmares, and trying your best. He is currently completing his MFA in playwriting at Boston University under the mentorship of Nathan Alan Davis, Ronan Noone, and Melinda Lopez, and he holds a BA from the University of Chicago. Check out Brandon's work on New Play Exchange and his website brandonzang.com.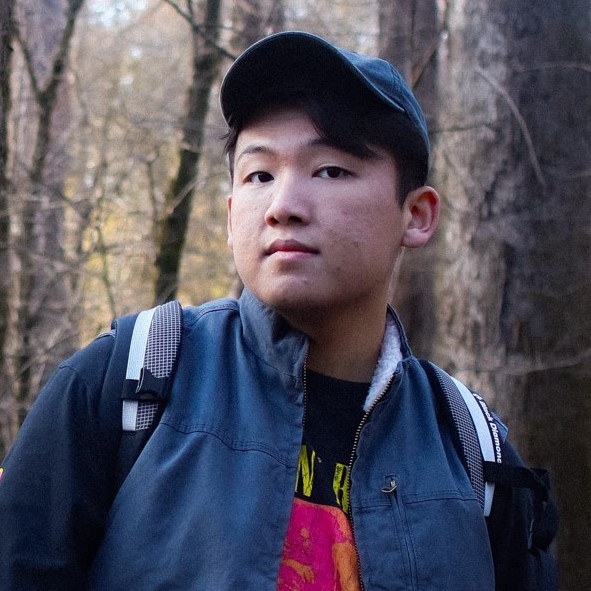 Second Prize Winner Alexander Steele Zonjic is an emerging playwright, producer and actor. He is also a frightened, anxious millennial with no social media presence and a good poker face. At 8 years old burglars ransacked his family home in Windsor, Ontario, while he slept, and ever since then he's been afraid to wake up to find his world unjustly changed, and his place within it uncertain. In his free time he enjoys wrestling with the quotidian concerns and controversies of the present (and how they may repeat the past or reshape our future), a bright-night-light (due to aforementioned home invasion), and struggling to balance a good sense of humour with an overwhelming sense of doom. Through the theatre he seeks to understand, embrace and face his fears by endeavouring to engage in uncomfortable conversations in the name of truth and growth, practicing vulnerability in his thoughts and feelings, being brave enough to have his mind changed in public, and potentially say the wrong thing. Championing the ugly and the honest, Alexander hopes to create work that challenges, while also inspiring transformative justice, empathy, and a will to live together. Alexander is a graduate of the Ryerson Theatre School where he was awarded the Lou Taube Memorial Award and has also studied at the Royal Academy of Dramatic Art, and Ecole Philippe Gaulier. His debut play Enola Gay earned him the Robert Beardsley Award for Emerging Playwrights from the Playwrights Guild of Canada, and an Honourable Mention in the Herman Voaden National Playwriting Competition 2021.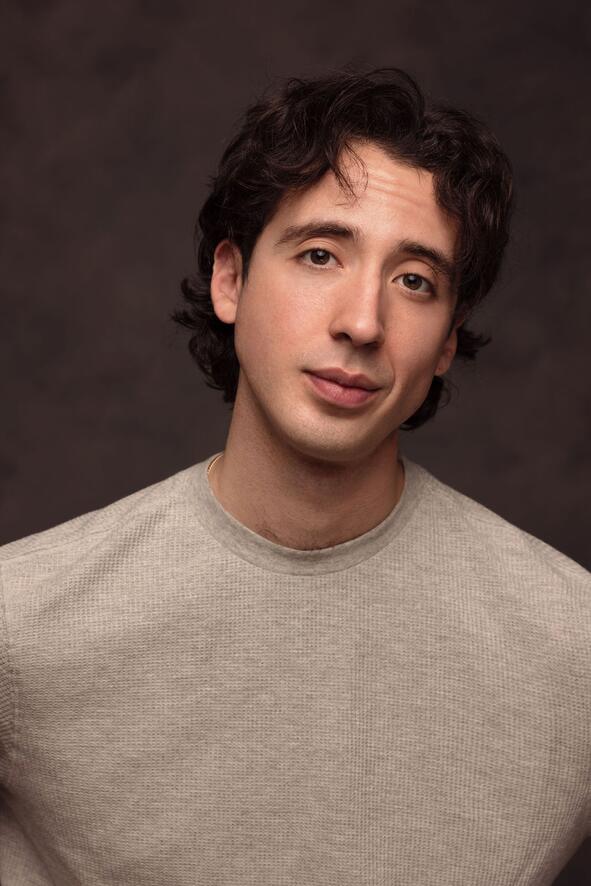 Past Winners
Year
First Prize Winners
Second Prize Winners
Honourable Mentions
2021
Jennifer Walton for Gunplay (After the Gun Goes Off)
$10,000
Zahida Rahemtulla for The Frontliners
$5,000
Alex and Michael and Hannah by Heather Morrow
Rukmini's Gold by Radha Sciara-Meno
Animal by Romeo Ciolfi
History of Visual Sources by Laura Mullin
enola gay by Alexander Zonjic
Forever Young, or the Story of the Crowded Room by Darrah Teitel
2019
Damian Tarnopolsky for The Defence
Marc-André Blanchard for The Brothers Gentle
The Right by Alison Lawrence Wine
Little Breads by Armin Wiebe
2017
Michael Kras for The Team
Brian Drader for Happy
Cleave by Elena Belyea
Satellite(s) by Aaron Bushkowsky
Everything I Couldn't Tell You by Jeff D'Hondt
Cam Baby by Jessica Moss
Root of the Root by Tim Ginley
These Moments of Shine: A Dokumentary by Camille Pavlenko
This Above All by Diane Vanden Hoven
A Room Facing South by Gordon Portman
2015
Norman Yeung for Theory
Len Falkenstein for Lac/Athabasca
The Bone Bridge by Trina Davies
Western by Matthew Gorman
Warf by Ryan Griffith
Schoolgirl by Nicola Harwood
Last Chance Leduc by Katherine Koller
The Lesson by Julie Miller
Salvador by Rafael Renderos
The Murmuration of Starlings by Evan Tsitsias
2013
Jordan Tannahill for Late Company
Jessica Moss for Next to Him
My Purple Wig by Jessica Anderson
Michael Rising by Damien Atkins
Memorial by Paul Dunn
Disappeared by Leah Jane Esau
The Philosopher's Wife by Susanna Fournier
Buffalo Girls by Nicola Harwood
Ganga's Ganja by Radha S. Menon
It's Time by Robert Tsonos
2011
David Brock for WET
David Egan for Yuri Gagarin Dreams of God
Masquerade by Douglas Beattie
The Maple Leaves by Heather Debling
Haunted by Daniel Karasik
Shannon by Alison Lawrence
Ha by Lindsay Price
The Burning Blood by Scott Sharplin
Tyumen, Then by Adam Underwood
The Moons of Jupiter by Jennifer Wise
2009
David Egan for Tom's a Cold
Donna-Michelle St. Bernard for Gas Girls
Kim's Convenience by Ins Choi
Map of the West by Dave Deveau
Love Handles by Florence Gibson
Pu-erh by Norman Lup-Man Yeung
Sia by Matthew Wishart Mackenzie
Friendly Fire by Kathleen Cleland Moyer
If We Were Birds by Erin Shields
2007
Charlotte Corbeil-Coleman for Scratch
Kevin Loring for Where the Blood Mixes
Nomentacke by Mark Blagrave
The Mollycoddlers (A Pirate Tale) by John Corrigan
12 Weeks by Jason Hall
The Transplant by Nicholas Hanson
Nights Below Station Street by Caleb Marshall
Burning In by Natalie Meisner
Essay by Hannah Moscovitch
The Twisted Land by Diane Vanden Hoven
2005
Florence Gibson MacDonald for Missing
Emma C. Roberts for Excellence, Ontario
Closure by Ron Blicq
The Knowing Bird by Ron Chambers
City of Love by Alexander Ferguson
Babka for Two by Pamela Main
The Dahl Sisters by Sara O'Leary
The Leaving Song by Michael Reinhart
Wreckage by Sally Stubbs
The Hum by Robert Tsonos
2003
Jason Hall for Eyes Catch Fire
Laurie Fyffe for The Malaysia Hotel
Diotema by Sharon Cavanagh
A Quiet Place by Brendan Gall
Tempest Moon by Theo Caldwell
My One and Only by Ken Cameron
Lionel by Pan Bouyoucas
Rum and Cola by Judith Rudakoff
China 1938 by Diane Forrest
The Kitsch Woman by Jane Gilchrist
2001
Michael Lewis MacLennan for The Last Romantics
Kent Stetson for New Arcadia
Third Prize
Sharon Cavanagh for Mr. Outplacement
1999
Greg Nelson for North
Robert Fothergill for Borderline
Third Prize
Michael Lewis MacLennan for The Shooting Stage
Honourable Mentions
Einstein's Gift by Vern Thiessen
Last Land by Patti Flather
Early Man by Clem Martini
New Arcadia by Kent Stetson
The Invisibility of Eileen by Kit Brennan
Passion by Laurie Fyffe
The Molecular Structure of Desire by K. Jonathan Greene
1999
Brian Drader for The Norbals
Richard Sanger for Two Words for Snow
Third Prize
Hiro Kanagawa for Slants