Each semester, the DAN School produces a theatrical work called 'The Majors.' All Queen's students are allowed to audition to be part of the cast or apply to be part of the crew. Auditions are held at the beginning of each semester; information can be found on the Auditions page in the Current Students section. The Drama Majors has a long history at Queen's, and the list of past productions can be found below.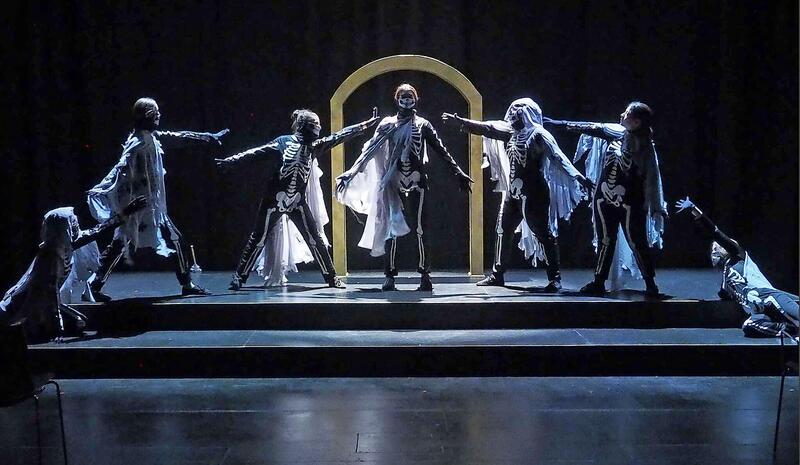 When death comes for you, what will you do? Who would you want to accompany you in your final moments? How would you represent the sum total of your life?
Based on the medieval morality play Everyman, this adaptation explores death - and life - through the contexts, relationships, and philosophies of the 21st Century. When God becomes frustrated with the course humanity has taken, they call upon Everybody to present their life choices. Everybody, afraid of dying alone, searches for someone to accompany them. Will they succeed in their efforts, or will it all have been in vain? So, let's go on a journey…everybody is welcome.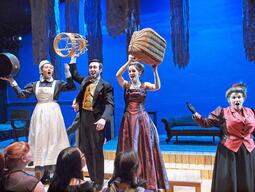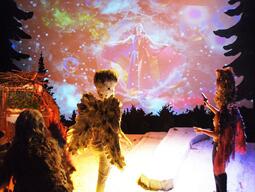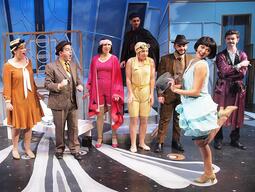 Year
Production
2022
Pirates of Penzance
Gilbert and Sullivan
Dir. Wanless
2022
Not Wanted on the Voyage
Dir. Walker
2021
No Major
2021
No Major
2020
No Major
2020
Mr. Burns
Anne Washburn
Dir. Jacobson
2019
The Drowsy Chaperone
Lisa Lambert, Don McKellar, Bob Martin, and Greg Morrison
Dir. Fort
2019
The Wolves
Sarah DeLappe
Dir. Bazinet
2018
Birds
Jennifer Wise, after Aristophanes
Dir. Walker
2018
A Little Night Music
Stephen Sondheim
Dir. Fort
2017
Concord Floral
Jordan Tannahill
Dir. Wanless
2017
The End of the World Club
Kat Sandler
Dir. Sandler
2016
The Servant of Two Masters
Carlos Goldoni
Dir. Wanless
2016
Macbeth
William Shakespeare
Dir. Renders
2015
House of Martin Guerre
Leslie Arden
Dir. Fort
2015
If We Were Birds
Erin Shields
Dir. Renders
Year
Production
2014
Orbit
Jennifer Wise
Dir. Walker
2014
Lilies
Michel Marc Bouchard
Dir. Renyk
2013
The Threepenny Opera
Bertolt Brecht and Kurt Weiss
Dir. Fort
2013
Blood Relations
Sharon Pollock
Dir. Wanless
2012
Counter Service & Lives of the Great Waitresses
Michel Tremblay (Counter Service )/Nina Shengold (Lives of the Great Waitresses)
Dir. Walker
2012
Penelope Waits
Anthology
Dir. Renders
2011
Dust
Johnathan Garfinkel and Chris Morris
Dir. Morris
2011
Candide
Leonard Bernstein and Hugh Wheeler
Dir. Fort
2010
A Midsummer Night's Dream
William Shakespeare
Dr. Wanless
2010
Our Town
Thornton Wilder
Dir. Walker
2009
Twelfth Night
William Shakespeare
Dir. Fisher
2009
The Seagull
Anton Chekhov
Dir. Renders
2008
Drums in the Night
Bertolt Brecht
Dir. Walker