The DAN School of Drama and Music has established our own string quartet for many reasons. Certainly, one hope is that the fine example of the Isabel Quartet will help us to recruit the very best string players to the Queen's Bachelor of Music program. 
Another interest we have is in fostering the further growth of chamber music—including works of chamber opera—at the DAN School. But an equal motivation was the opening of the Isabel Bader Performing Arts Centre in 2014. With The Isabel, Kingston and Queen's has a world-class concert hall that is an acoustical gem. One of the very best ways to experience the awesome potential of this hall is through the performance of a string quartet, so we were excited by the idea of establishing our own resident string quartet to regularly present concerts.   
The Isabel Quartet presented its inaugural concert in June 2016 and then opened the DAN School of Drama and Music's Faculty Artist Series with a concert in October of the same year.   
For the past few seasons, the Isabel Quartet has presented a series of three concerts at Queen's, each of which has included a quintet performance with visiting artists, such as pianist Frédéric Lacroix (University of Ottawa), double bassist Joel Quarrington (National Arts Centre Orchestra), and in the upcoming season, cellist Joseph Johnson (Toronto Symphony Orchestra). The quartet also places great importance on performing Canadian composers and, to date, has programmed quartets by John Burge, Marjan Mozetich, and Michel Szczesniak. 
The quartet undertakes a number of yearly recruitment events, having presented short concerts and provided coaching sessions at a number of Ontario high schools. 
Current Quartet Members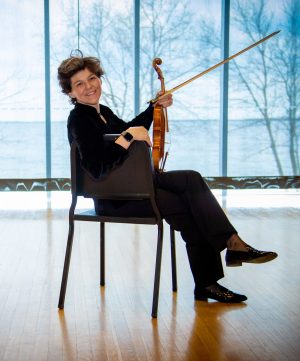 Laura Andriani, 1st Violin 
Laura Andriani excels in repertoire from classic to contemporary eras—both as a soloist and chamber musician—as well as having extensive experience with baroque repertoire, particularly the music of J.S. Bach. As a chamber musician, Laura has performed in Europe, Canada, the United States, China, and Korea. She has also been part of ensembles specializing in the interpretation of contemporary music and orchestras, such as the Philharmonic Orchestra of La Scala (Milan). She became the first violin of the Alcan Quartet (now named the Saguenay Quartet) in 2003. The Alcan Quartet's discography includes the complete Beethoven quartet cycle. In Montreal, she is currently the Concertmistress of "Les Idées Heureuses."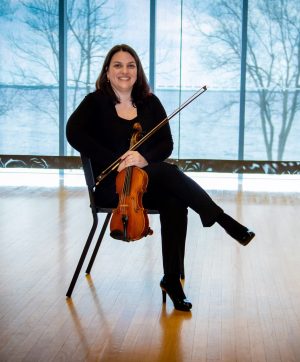 Julia McFarlane, 2nd Violin 
Equally at home as a performer and educator, Julia McFarlane has held the position of principal second violinist of the Kingston Symphony since 2014 and is on faculty at the Canta Arya School for Strings and the National Music Camp. Julia began to study violin at age five and went on to earn performance degrees from McGill University and the Peabody Institute of Music in Baltimore. Before moving back to her hometown of Kingston, Julia was the principal second violinist of the Saskatoon Symphony Orchestra and co-director of the baroque chamber orchestra Prairie Virtuosi. Julia was concertmaster of the NYCO Symphony Orchestra for ten years and has been a guest clinician and adjudicator at workshops and festivals across Canada.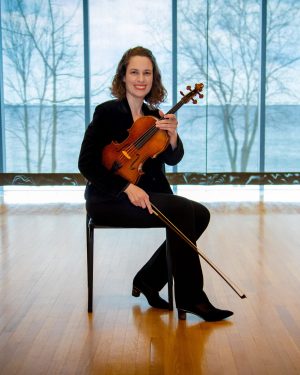 Caitlin Boyle, Viola
A JUNO-nominated performing artist, Caitlin Boyle concertized extensively for thirteen years with the Cecilia String Quartet. She won several international awards, including Banff, Bordeaux, and Osaka String Quartet Competitions. The quartet was the John D. Stewart String Quartet-in-Residence at the University of Toronto from 2015-2018, where they coordinated the chamber music program as well as holding positions as Adjunct Professors. Ms. Boyle received her doctorate from the University of Toronto in 2015, where she researched nonverbal communication in chamber music for her thesis. Currently a member of Sinfonia Toronto and the Niagara Symphony Orchestra, she has also performed and toured with orchestras such as the Toronto Symphony Orchestra, the Munich Symphony Orchestra, and the Schleswig-Holstein Orchestral Academy.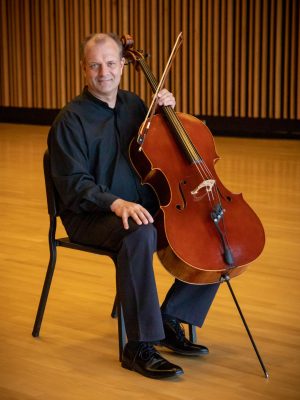 Wolf Tormann, Cello
Wolf Tormann studied with Janos Starker and Arto Noras. Before moving to Canada, he held orchestral positions with the Frankfurt Radio Symphony Orchestra, Opera Halle, and the Metropolitan Orchestra in Lisbon. He has performed solo recitals in Germany, Switzerland, Finland, Portugal, the United States, and Canada. The Hamilton Spectator described him as a 'musician of high artistry.' Wolf frequently plays in the cello section of the National Arts Centre Orchestra in Ottawa, and he is the principal cellist of the Kingston Symphony Orchestra. Wolf teaches cello and chamber music at the DAN School of Drama and Music and at Queen's Community Music.
2022-2023 Concert Series
2022-2023 Isabel String Quartet Concerts will take place via livestream and in person. 
Tickets can be purchased at the Isabel Centre for the Performing Arts Box Office or online.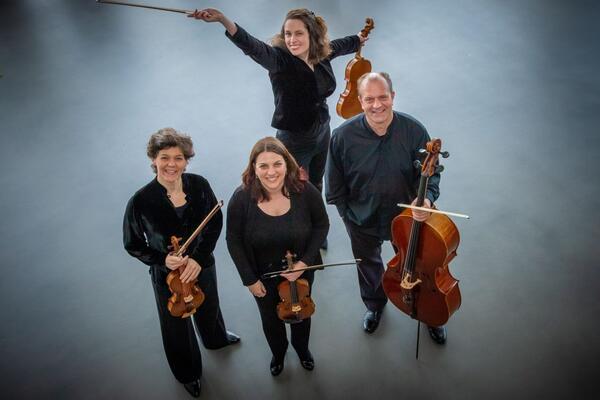 The Isabel Quartet Series
Joseph Haydn opus 20, No. 3 in G minor; John Burge Shiraz with Sadaf Amini, Santur virtuoso; Felix Mendelssohn opus 12, in E flat major
East Meets West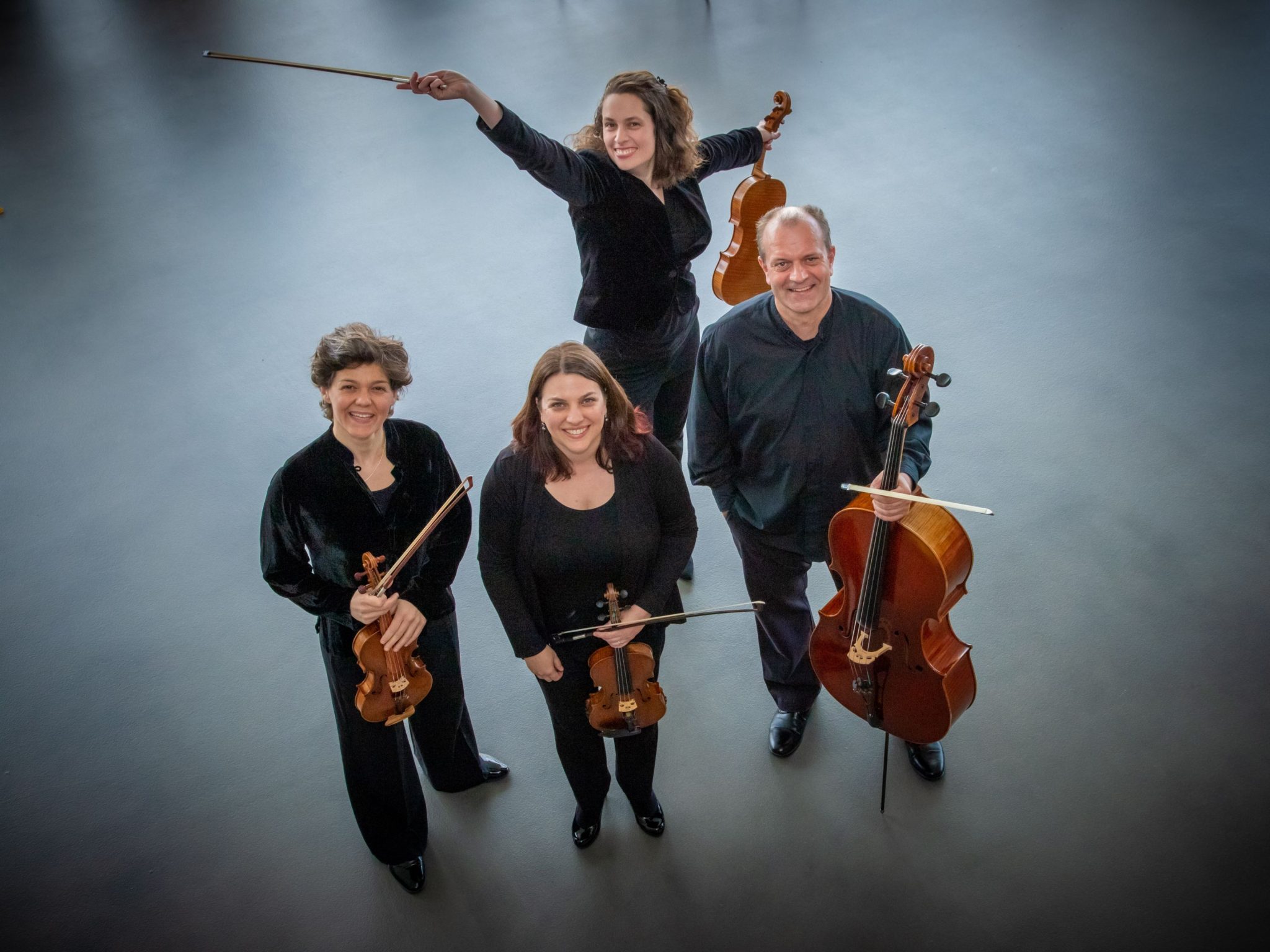 DONATE TO THE
Isabel Quartet Fund
This fund supports operations and promotional activities for the Isabel String Quartet concert program, including but not limited to marketing and promotions, event presentation, salaries, travel expenses, program support, and equipment.
Donations are processed via Give to Queen's.