Students, faculty, and staff at the DAN School mainly teach, rehearse, create, and perform at the Isabel Bader Centre for the Performing Arts, Theological Hall, and Harrison-LeCaine Hall. In addition to our specialized rehearsal and performance spaces, the DAN School has spaces for digital work, including our Sonic Arts Studio in Harrison-LeCaine Hall and a Recording Studio at the Isabel. We also have a Production Shop and a Costume Workshop in Theological Hall. Summer courses are offered at Bader College and our dance course at the Tett Centre, to take advantage of its dance studio. Students and faculty also use the resources in the Stauffer Library.
Many of our rooms and facilities are available for students and community groups to rent.
Locations
Select any of the images below to open a gallery view with further details.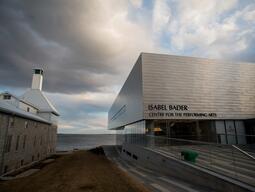 The Isabel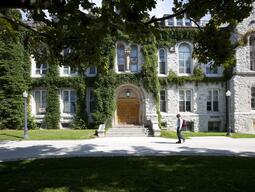 Theological Hall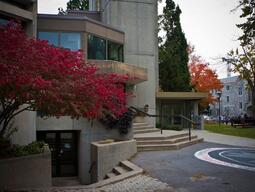 Harrison-LeCaine Hall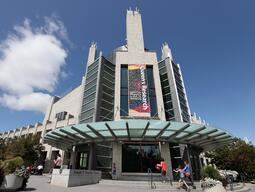 Stauffer Library