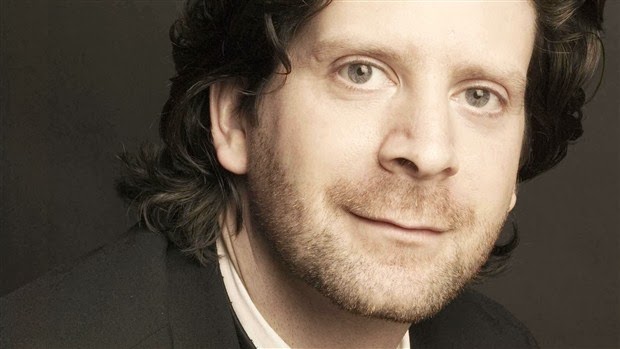 Internationally acclaimed violinist and violist Barry Shiffman is well-respected as a musician, educator and administrator. He was co-founder of the St. Lawrence String Quartet (SLSQ), and since 2010 has been both the Associate Dean and Director of Chamber Music at the Glenn Gould School and Director of the Phil and Eli Taylor Performance Academy for Young Artists at The Royal Conservatory of Music. During his 17 years with the SLSQ he appeared in over 2,000 concerts in venues around the globe, and recorded several critically acclaimed discs under an exclusive contract with EMI Classics. While in SLSQ, Shiffman served as artist-in-residence at Stanford University from 1998 to 2006 and as visiting artist at the University of Toronto from 1995 to 2006.
He has also served in numerous roles at the Banff Centre, including Director of Music Programs (2006-2010), Artistic Director of the Centre's Summer Classical Music Programs (2010-2016), and since 2006 Executive Director of the Banff International String Quartet Competition.  During his tenure at The Banff Centre he introduced new programming in classical music performance, composition, popular music and jazz and oversaw the dramatic growth of The Banff International String Quartet Competition (BISQC). From 2009-2017, he was Executive Artistic Director of Music in the Morning Concert Society in Vancouver, concluding his role for the organization this past July directing a new summer chamber music festival that attracted capacity audiences for all events.
A sought after juror, Barry Shiffman has served on the violin jury of the Tchaikovsky and Montreal Violin Competitions, and the String Quartet Competitions of London Wigmore Hall, Lyon and Geneva, as well as many national competitions in Canada. 
He also holds an appointment as Artistic Director of Rockport Music in Massachusetts, overseeing all classical programming for the organization including a five-week summer chamber music festival.
He received his formal studies at the Royal Conservatory in Toronto, University of Toronto, Utrecht Conservatory, Hartt School of Music, Juilliard School and Yale University. Summer studies included The Banff Centre, Tanglewood and Aspen.
Barry Shiffman is the recipient of the Longy School's Nadia Boulanger Prize for Excellence in the Art of Teaching, and an Honorary Doctorate from The University of Calgary.
Source: The Glenn Gould School