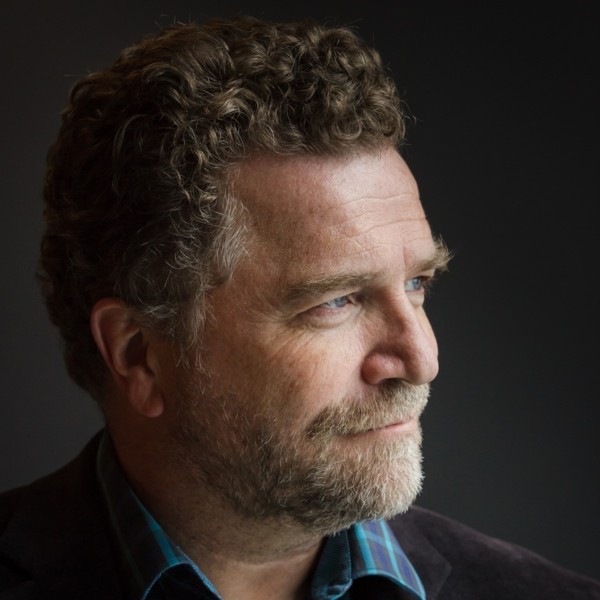 Craig Walker is Professor of Drama with cross-appointments in the Departments of English Literature and Cultural Studies. He was Head of the former Department of Drama from 2012 until its merger with the School of Music in 2015, and then became the inaugural Director of the DAN School of Drama and Music until 2022. Among the innovations introduced under his leadership of the DAN School were new degrees, including the Bachelor of Music Theatre, the M.A. in Arts Leadership, the Graduate Diploma in Arts Management, and the Certificate in Entrepreneurship and Innovation.
Dr. Walker earned his Ph.D. at the University of Toronto, where he had taken his B.A. and M.A. in English. He has taught courses at Queen's in most subjects in Drama at one time or another. Prior to graduate school, Dr. Walker worked as a professional actor, spending seasons with companies such as s Stratford Festival, Shaw Festival, and the National Arts Centre English Company, as well as appearing at various Toronto theatres ranging from the Poor to the Royal Alex. Highlights of his acting in Toronto include appearances in Robert Lepage's production of Macbeth at Hart House Theatre in 1992, and The Turn of the Screw at Tarragon Theatre's Extra Space in 2002. In the interim, he appeared in several productions with the Thousand Islands Playhouse and with Theatre Kingston. He has also acted with the St Lawrence Shakespeare Festival, playing Benedick in Much Ado About Nothing in 2006, Bottom in A Midsummer Night's Dream in 2007, Petruchio in The Taming of the Shrew, and Duke Vincentio in Measure for Measure in 2009.
As a director for Queen's Drama, Dr. Walker has twice directed Richard Rose and D.D. Kugler's adaptation of Timothy Findley's Not Wanted on the Voyage (in 1997 and 2022), and two world premieres of plays by Jennifer Wise—her adaptation of Aristophanes's Birds (2018) and Orbit, her play about the daughters of Galileo (2014). Other shows he directed for Queen's include a double-bill of Michel Tremblay's Counter Service and Nina Shengold's Lives of the Great Waitresses (2012), Thornton Wilder's Our Town (2010), his own adaptations of Bertolt Brecht's Drums In the Night (2008), Odon von Horvath's Judgement Day (1999), John Lazarus' Meltdown (2005), Michel Tremblay's Les Belles Soeurs (2003), Thornton Wilder's The Skin of Our Teeth (2000), the medieval morality play Everyman (1996), and Elmer Rice's The Adding Machine (1993). For six summers, from 2001 to 2006, he also wrote and directed the touring children's plays performed by The Barefoot Players, a group of Queen's Drama students who are hired each summer to produce and perform for the children of the Kingston area.
From 1997 to 2007, Dr. Walker was Artistic Director of Theatre Kingston, a decade during which the company produced 54 plays altogether. The many productions he personally directed included Marianne Ackerman's L'Affaire Tartuffe, Ann-Marie MacDonald's The Arab's Mouth, Wallace Shawn's Aunt Dan and Lemon, Fred Euringer's Night Noises, Judith Thompson's Lion in the Streets, Bernard Shaw's Pygmalion and Candida, John Lazarus' Village of Idiots and Rough Magic, Daniel David Moses' Brebeuf's Ghost, George F. Walker's Problem Child, William Shakespeare's The Winter's Tale, Aeschylus's Oresteia (which was performed with Proteus, a satyr play Dr. Walker wrote to replace the lost work by Aeschylus that originally followed the trilogy), and Ibsen's The Master Builder, in his own adaptation. Since stepping down as Artistic Director, shows he has directed for the company include Colleen Murphy's Armstrong's War (2017), Samuel Beckett's Happy Days (2019), and his own play, These Deeds (2022). His other work as a director includes seasons in the 1990s as an Intern Director at The Shaw Festival and an assistant director at The Stratford Festival, Much Ado About Nothing (2008) for DreamNorth Theatre Company, Death and the Maiden (2012), and Private Lives (2013) for Plosive Productions at the Gladstone Theatre in Ottawa. For the St Lawrence Shakespeare Festival in Prescott, Ontario, apart from the acting previously mentioned, he has directed Romeo and Juliet in 2007, As You Like It in 2008, Measure for Measure in 2009, Trouble on Dibble Street (John Lazarus' adaptation of The Merry Wives of Windsor) in 2010, The Tempest in 2014, Much Ado About Nothing in 2016, and Twelfth Night in 2011, a production which won the 2012 Prix Rideau Award for Outstanding Production. In 2017, his production of George F. Walker's The Prince of Naples was named the most popular show of the Kingston Storefront Fringe Festival.
Dr. Walker's writing for the theatre includes his adaptation of James Joyce's Finnegans Wake, which played in Kingston and also at the Tarragon Theatre in Toronto, and the book, music, and lyrics for Chantecler: a musical (adapted from the French verse tragedy by Edmond Rostand), which was directed with great invention and wit for Theatre Kingston by his distinguished colleague and friend, Tim Fort. More recent work includes These Deeds, a play about Henry Irving, Bram Stoker, and Buffalo Bill Cody (Theatre Kingston, 2022), and One Last Night with Mata Hari, a music drama created in collaboration with composer John Burge. The latter show premiered at the Isabel Bader Centre for the Performing Arts in January 2017 in a production featuring actor-singer Patricia O'Callaghan and pianist Gregory Oh.
On the academic side, Dr. Walker is the author of The Buried Astrolabe: Canadian Dramatic Imagination and Western Tradition (McGill-Queen's University Press, 2001) and co-editor (with Jennifer Wise of the University of Victoria) of The Broadview Anthology of Drama: Plays from the Western Theatre, Volumes I and II (Broadview Press, 2003), and The Broadview Anthology of Drama, Concise Edition (Broadview Press, 2005). He has also edited Shakespeare's King Lear (Broadview Press, 2011) in a version that features parallel Folio and Quarto texts and which was also published in The Broadview Anthology of British Literature. His other publications include Canadian Drama and the Nationalist Impulse in The Oxford Handbook to Canadian Literature, ed. Cynthia Sugars (Oxford University Press, 2015) and chapters in Solo Performance: Critical Perspectives on Canadian Theatre, Volume Twenty, ed. Jenn Stephenson (Playwrights Canada Press, 2011), Sharon Pollock: Critical Perspectives on Canadian Theatre, Volume Ten, ed. Sherrill Grace and Michelle La Flamme (Playwrights Canada Press, 2008), George F. Walker: Critical Perspectives on Canadian Theatre, Volume Five, ed. Harry Lane (Playwrights Canada Press, 2006), Judith Thompson: Critical Perspectives on Canadian Theatre in English, Volume Three, ed. Ric Knowles (Playwrights Canada Press, 2005), Sharon Pollock: Essays on her Work (Guernica Press, 2000), Compass Points: Navigating the 20th Century (Between the lines, 1999), and The Legacy of Northrop Frye (University of Toronto Press, 1994). He has written a number of articles for The Canadian Encyclopedia and The Literary Encyclopedia and for journals, such as Modern Drama, Theatre Research in Canada, Australasian Drama Studies, Journal of Dramatic Theory and Criticism, Journal of Canadian Studies, English Studies in Canada, and Canadian Theatre Review. He was Book Review Editor for Modern Drama from 1998 to 2000. He regularly contributes essays to the Stratford Festival house programs.
Dr. Walker is a Fellow of the Royal Society of Canada.