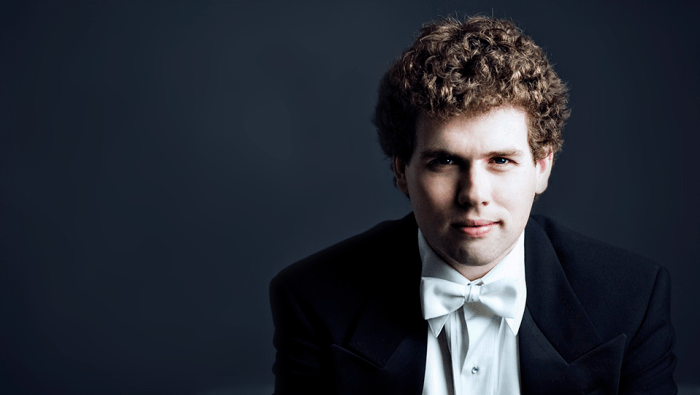 Evan Mitchell is proving to be one of the most able and imaginative young conductors in Canada. Mr. Mitchell has enjoyed three triumphant seasons as Music Director of the Kingston Symphony Association, garnering praise for his programming, approach, and musical results. During the past two seasons, the Kingston Symphony's entire Masterworks Series has sold out under Mr. Mitchell's leadership.
During his various conducting residencies, Mr. Mitchell has led over 200 concerts, acted as a Canadian ambassador during a historic two-week tour of China, Korea and Macau, and served as an official consultant to the Vancouver Olympic Committee and Assistant Producer for the recording of the medal ceremony national anthems. 
Equally comfortable in the realm of contemporary music and opera, Mr. Mitchell has premiered over 20 new Canadian works and is a strong advocate for music by Canadian composers. He is also the Principal Conductor of Opera 5, an award-winning independent opera company based in Toronto, which is responsible for a popular web series entitled Opera Cheats.
Mr. Mitchell is a champion of initiatives designed to enhance the live concert experience, such as insider videos, informational podcasts, pre-concert talks, and special concerts devoted to live, onstage insights into major orchestral works. His program SoundSync, which involves real-time updates delivered silently to mobile devices during the concert, was hailed as the greatest technological innovation in the concert hall of 2014 by the CBC. 
Among his recent career highlights, Mr. Mitchell was Principal Conductor of the World Harp Congress, in which he conducted eight harp concerti with some of the world's best harpists. He is a regular guest conductor with the Toronto Symphony Orchestra and the Kitchener-Waterloo Symphony. He has also led orchestral collaborations with the Barenaked Ladies, Judy Collins, and Pink Martini.
Source: Kingston Symphony