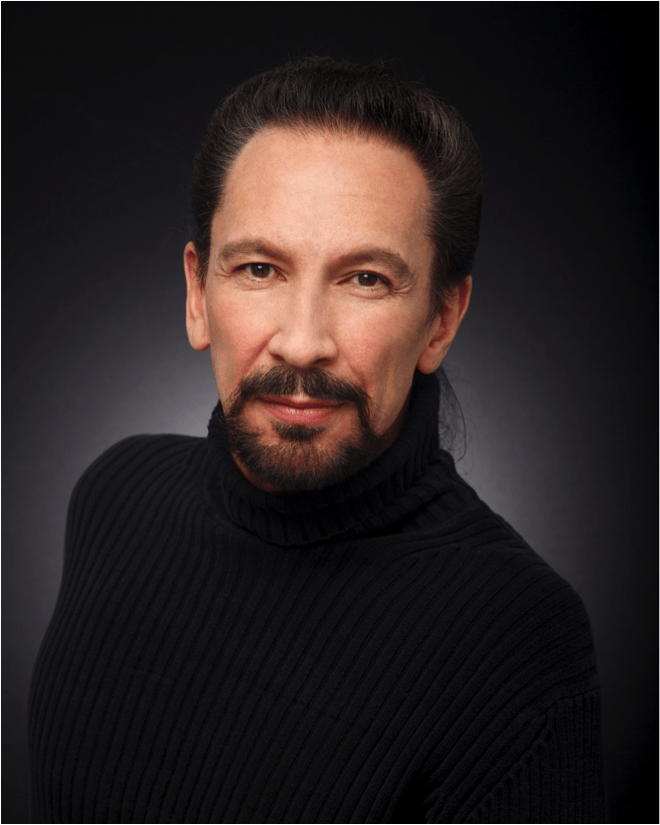 Marshall Pynkoski's fascination with the music, theatre and dance of the 17th and 18th centuries began in classes with the late Leonard Crainford and John Marshall, respectively Chairman and Major Examiner, Royal Academy of Dancing. Early in his professional career he received a contract to dance for one year at the famous Moulin Rouge in Paris. There with Jeannette Zingg, he was able to undertake an in-depth study of Baroque opera, ballet and drama, working from original documents housed in archives of the Bibliothèque Nationale and the Paris Opera. This was supplemented by private study with renowned baroque dramaturge, Professor Dene Barnett, studies with baroque dance expert Wendy Hilton and with Bournonville ballet specialist, Sandra Caverly.
Since founding Opera Atelier with his wife Jeannette, Mr. Pynkoski has won numerous awards including the distinction of Chevalier dans l'Ordre des Arts et des Lettres from the Government of France and the Toronto Arts Award. For three years he was a principal guest instructor at the Centre de Musique Baroque de Versailles, collaborating with Marc Minkowski and Les Musiciens de Louvre. Opera Atelier's acclaimed production of Dido and Aeneas played in the Royal Theatre of the Château de Versailles as well as at the BBC Proms and throughout Europe. Opera Atelier has introduced Baroque opera to Asia where productions of Lully, Purcell, and Mozart have been enthusiastically received throughout Japan, Singapore, and Korea.
Mr. Pynkoski has collaborated on several films including the award-winning The Sorceress (featuring Dame Kiri Te Kanawa, Christopher Hogwood with The Academy of Ancient Music, Artists of Atelier Ballet and dancers from The Dutch National Ballet), Master Peter's Puppet Show and Inspired By Bach featuring YoYo Ma, all with Rhombus Media.  A documentary (produced by Docutainment) on Opera Atelier's production of Lully's Persée aired on CBC Television in December 2004, while the full length Persée aired on BRAVO in September, 2005.
In March 2003, Time Magazine recognized Mr. Pynkoski as one of Canada's Best in Music. Most recently, Mr. Pynkoski received the Muriel Sherrin Award for outstanding contribution to music in Toronto.
Source: Opera Atelier