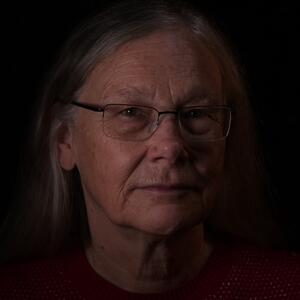 Kristi Allik
Professor Emerita
B.Mus University of Toronto, MFA Princeton University, PhD University of Southern California
People Directory Affiliation Category
Kristi Allik has received composition degrees from University of Toronto, Princeton University and University of Southern California.
Her compositions combine the stylistic and cultural resources of atonality, jazz, and her Estonian cultural heritage; her work includes compositions for electroacoustic music, multimedia, orchestra, chamber ensembles and choirs. 
Kristi Allik's compositions have been performed in Europe, South America, Japan, Cuba, Russia and North America. She has received international awards, including prizes from Ars Electronica and Bourges, as well as grants and commissions from the Canada Council and Ontario Arts Council.
Dr. Allik is currently Professor Emerita at Queen's University, where she has taught in the areas of electroacoustic music, music and multimedia technology, music composition, music theory, and jazz studies. 
Her current occupations include composing, teaching, and involvement in community circles as both a participant and a teacher.
She is currently a drummer in the Anishnaabe women's circle, Sisters of the Drum, and as such is frequently called upon to participate in ceremonies and gatherings.