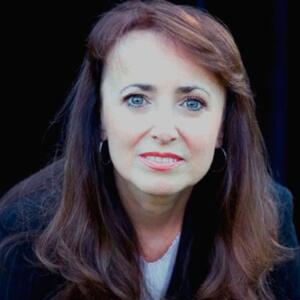 Dianne Baird
Continuing Adjunct Assistant Professor
B.A. (McGill), B.Mus.Ed., B.Mus. (Memorial), M.Mus. (Performance) (Ottawa)
Voice
Music, Music/Theatre
People Directory Affiliation Category
Dianne Baird (Soprano) is a graduate of McGill University, University of Ottawa and Memorial University, While studying at Memorial University, Dianne won the medal for academic excellence in music education and as a member of the music faculty, she taught voice and music history. Dianne joined the Queen's School of Music in 2003 and in addition to applied study she teaches Lyric Diction, Vocal Methods and Music Theatre/Opera Ensemble.
As a member of the Association of Canadian Radio and Television Artists, Dianne has been interviewed and heard in recital on CBC radio and television. Performing as a soloist, she was featured with the Cantata Singers of Ottawa, Seventeen Voyces, the Savoy Society, the University of Ottawa Orchestra and the National Arts Center Orchestra. Her performances in oratorio included Handel's Messiah, Mendelssohn's Elijah, Gaul's The Holy City, Vivaldi's Gloria and Bach's St. Matthew Passion and she has performed solo cantatas by both Bach and Rameau. Her operatic roles include "Dido" in Purcell's Dido and Aeneas, "Hilda" in Henze's Elegie für Junge Liebende, "Mademoiselle Warblewell" in Mozart's Der Schauspieldirektor, the "Abbess" in Puccini's Suor Angelica and "Euridice" in Gluck's Orpheus and Euridice.
Dianne performed as a member of The Avalon Trio and commissioned original works for voice and piano and string quartet. She was featured as a soloist with the Cantata Singers on the CBC recording of Alexina Louie's Love Songs for a Small Planet with the National Arts Center Orchestra, Mario Bernardi conducting. She has worked with such notable musicians, conductors and directors as Robert Cooper, Richard Monette, Berthold Carrière, Trevor Pinnock, Alan Fast, Rosemarie Landry, John Beckwith, Lawrence Ewashko and Stuart Hamilton.
Her area of research is in lyric diction and a comparison of the technical and stylistic choices in Classical singing and Musical Theatre belt. She has attended diction, pedagogy and performance workshops at the Oberlin Conservatory of Music with the late Richard Miller and with the National Association of Teachers of Singing in San Diego, Los Angeles, New York City, Salt Lake City and Charlotte. She participated in the
Bel Canto Can Belto Workshop with Mary Saunders at Penn State University, State College, Pennsylvania, the Voiceworks Pedagogy Workshop in New York City with Lisa Popeil and is a graduate of the Contemporary Commercial Music Institute with Jeannie LoVetri at Shenandoah University, Winchester, Virginia.
Dianne's hobby is choral conducting. She has sung and worked with William Weinert at the Eastman School of Music, Rod Eichenberger in Cannon Beach, Oregon and Simon Carrington, Brian O'Connell and Bronislawa Falinska in Sarteano, Italy. She is also fascinated by how students learn and student engagement techniques and seeks opportunities to apply this knowledge in her lectures.
Dianne has recently moved to Kingston and in addition to teaching at Queen's, Dianne runs a private studio in her home, is a member of the College of Examiners of the Royal Conservatory of Music and is Special Projects and Publicity Chair on the Executive of the National Capital Chapter of the National Association of Teachers of Singing.