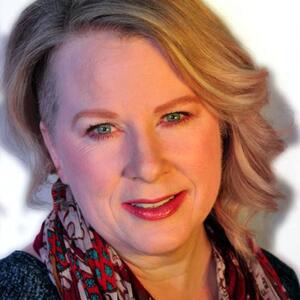 Amie Bello (on leave)
Graduate Program Assistant, Voaden Prize Coordinator
B.A., Theatre Performance, University of Findlay (Findlay, Ohio) B.Ed. (ACE), Queen's
People Directory Affiliation Category
Amie received her Bachelor of Arts in Theatre Performance at the University of Findlay, in her home state of Ohio. After moving to Canada in 2003, she earned a Bachelor of Education degree from Queen's in the Artist in Community Education program.
As an actor, Amie has appeared in numerous stage productions and voiceover work both in Kingston and in the US. As an educator, she has taken on roles such as Training Manager for New Horizons Computer Learning Centres, and has taught youth acting classes for Bottle Tree Productions.
At Queen's, Amie's role as Graduate Program Coordinator puts her in the front line of service to prospective and current graduate students in the DAN School's Graduate Diploma in Arts Management and Master of Arts Leadership programs. Amie has also served in a number of administrative roles since arriving at Queen's in 2006; but has found a home with the artists and educators at the DAN School.
Amie is also the coordinator of the bi-annual Herman Voaden National Playwriting Competition (The Voaden Prize), and administrative coordinator for the Barefoot Players.