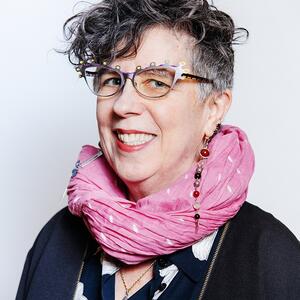 Pat Bradley
Adjunct Lecturer
Pat Bradley was Theatre Officer at the Ontario Arts Council from 2001-19, and also managed funding portfolios in programs such as Major Organizations, Arts Service Organizations and Compass, as well as serving as Research Manager (03-08).
She teaches in the Arts and Media MBA program of the Schulich School of Business (since 2009), at the National Theatre School, and as of 2021 at the Dan School of Drama and Music, Queen's University, in Arts Leadership.
Pat is a member of the prestigious Not-for-Profit Advisory Committee of the Canadian Accounting Standards Board. She participated in the national LEAN Arts venture, with more than 150 advisors offering pro bono advice to arts organizations developing COVID coping strategies. She also chaired the jury for the new Design Incubator program for lighting designers, hosted by Toronto Alliance for the Performing Arts.
She has extensive experience as a lecturer (University of Toronto, Brock University, George Brown College, University of Windsor, Ryerson University and Humber College) and workshop leader.
She was a board member of AMAPCEO (Ontario's professional employees' union) 2017-2019, served as Vice-Chair and chaired its Workplace Relations Committee. She was an organizer of the staff group that certified AMAPCEO at the OAC in 2011 and was a Workplace Representative (11-19).
She previously worked for national arts service organizations (Executive Director of PACT and PWAC) and government agencies (Ontario Ministry of Culture and the former Municipality of Metropolitan Toronto), was a co-founder of Toronto ArtsVote, and volunteered on boards of directors (President of both Canadian Conference of the Arts and 12 Alexander St.); other boards included Ontario Nonprofit Network and STAF.
She is a graduate of Concordia University (BA 1979) and Schulich School of Business, York University (MBA 1986). She is the recipient of the 1979 William Atherton Prize for History, awarded for her undergraduate thesis on Canadian theatre in the 20s and 30s.