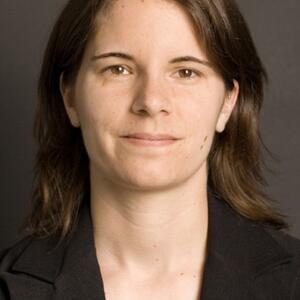 Chantal Brunette
Continuing Adjunct Lecturer
M.Mus (Performance)(McGill), B.Mus. (Performance) (Montréal)
Low Brass, Aural Skills
Music
Chantal Brunette has a Master of Music degree in Trombone Performance from McGill University. She has a B.Mus. degree in Performance from Université de Montréal and a Diplome d'Études Collégiales from Cégep Saint-Laurent. She studied trombone with Vivian Lee, 2nd trombone of the Montreal Symphony Orchestra, Albert Devito at U of M and Scott Hartmann at Orford Arts Center.
Chantal is an active freelance musician and private trombone teacher in the area of Montreal. She plays with different symphony orchestras such as: Orchestre Philharmonique du Nouveau Monde, Orchestre Symphonique de Trois-Rivieres, Orchestre Symphonique de Sherbrooke, Ottawa Symphony Orchestra. She has been Principal trombone with the National Academy Orchestra in Hamilton. She plays alto and tenor trombone.
Chantal has taught trombone and brass chamber music at Queen's School of Music (now the Dan School of Drama and Music), since 2001. She is also a civil specialist instructor of low brass for Ecole de Musique des Cadets Region de l'Est where she gives private lessons to more than 60 students every summer since 2004. Chantal has taught trombone to the students in the music-concentration program at Mont-Tremblant since 1997.