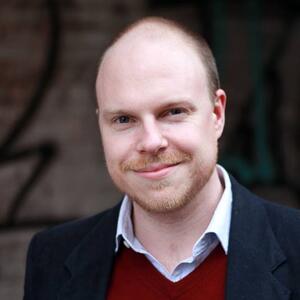 Darrell Christie
Continuing Adjunct Lecturer
Voice, Choral Ensemble, Music Theatre Direction
Music, Music/Theatre
People Directory Affiliation Category
With over 15 years' experience as a performer, educator and conductor, Darrell Christie is currently the Director of the Queens Vocal Ensemble. Hailing from the UK, Darrell studied at Keele University (UK), and York University (Canada), specialising in vocal performance, conducting, and music education. He has had the opportunity to perform and teach in the UK, France, and Australia, and currently resides in Kingston, Ontario.
As a musical director, Darrell was the co-founder and Assistant Artistic Director of Voices In Partnership, a multifaceted community arts organization in the West Midlands (UK). In Keele, Staffordshire, Darrell was the conductor of two mixed voice children's choirs, as well as guest conductor for Keele University's Bach Chorale and Philharmonic Orchestra & Choir for their Summer 2010 season. His work in musicals has led him to direct shows such as Les Miserables, Little Shop of Horrors, Hair, and Seussical.
Darrell's teaching has taken him to Australia where he taught music at The Scots School Albury providing vocal coaching and musical direction for instrumental ensembles and chamber choirs.
As a performer Darrell has sung with a number of acclaimed choirs including the Nathaniel Dett Chorale (Toronto), Murray Conservatorium Choir (NSW, Australia), York Chamber Choir (Toronto), Kingston Chamber Choir (Kingston), and Keele Bach Chorale (Staffordshire, UK). Additionally, a successful summer season singing with Choral Harmony (West Midlands, UK), enabled Darrell and the choir to tour in Europe.
Darrell is the Musical Director at Cooke's Portsmouth United Church, the Artistic Director for the Kingston Townsmen, and has worked with Bottle Tree Productions, the Kingston Chamber Choir, She Sings and Eccentric Vocal Ensemble here in Kingston. He is available as an piano accompanist to Queen's University students, as well as offering extra curricular voice lessons and vocal coaching