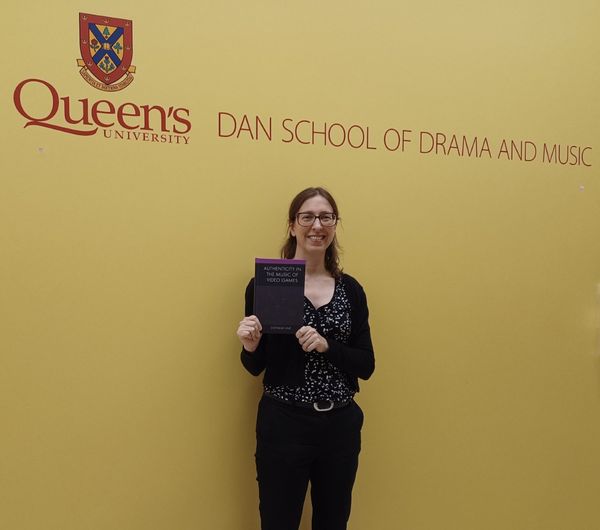 Dr. Stephanie Lind, DAN School Associate Professor, has published her first book Authenticity in Music of Video Games.
From historical games to hyperrealism to retro gaming, Authenticity in the Music of Video Games explores the shifting understanding of authenticity among players. What do gamers believe authenticity to be? How are their expectations structured by the soundtrack? And how do their actions impact the overall interaction of sound with narrative? Ranging from harmonic analysis to more multimedia approaches, the book links musical analysis to the practical experience of gamers. 
A note from one of the reviewers: "Finally a monograph about video game music and sound from the perspective of music theory! Stephanie Lind's innovative approach to studying video game music is refreshing and cuts to the heart of how music shapes players' expectations. That she takes those expectations and situates them within the overarching ludic concept of authenticity is nothing short of brilliant. And she accomplishes all of this in lucid prose that is accessible both for the gaming public and scholar alike." — James Deaville, coeditor of Oxford Handbook of Music and Advertising.